Your Guide to Rolls-Royce Whispers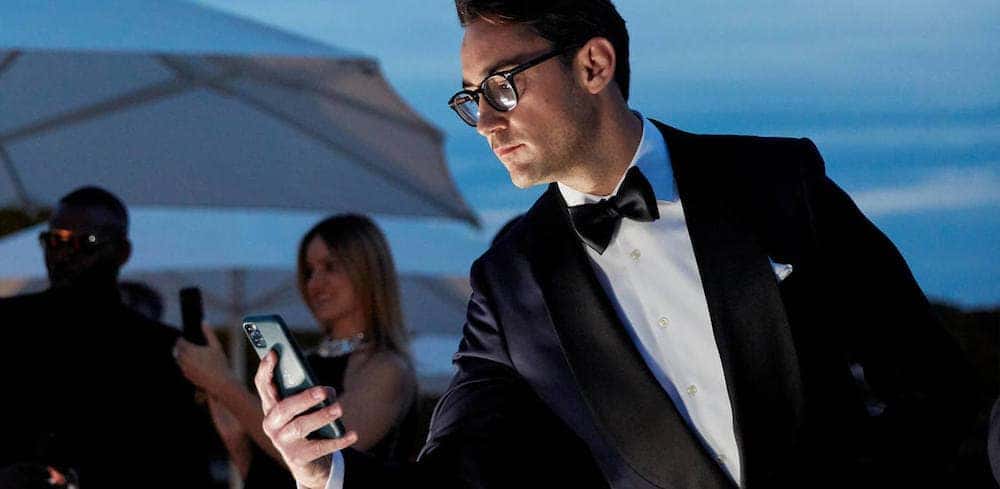 ---
New Vehicles for Sale Explore the Rolls-Royce Brand
---
Rolls-Royce drivers are visionaries: heads of state, royals, entertainment moguls, celebrities, entrepreneurs and more. To facilitate the production of great ideas, Rolls-Royce Motor Cars has introduced the Whispers App, an exclusive network that connects the vast network of global Rolls-Royce drivers. We hope Whispers will start world-changing conversations. Let Rolls-Royce Motor Cars Pasadena fill you in on how this digital association operates, and if you have further questions, don't hesitate to reach out.
What Doors Can Whispers Open for You? 
Fundamentally, Whispers gives you intimate access to some of the world's brightest minds. Send secure, private R Messages to other members to initiate collaboration, negotiation, or simply catch-up. Through Whispers, you'll be invited to exclusive events across the globe. Do you need to reserve your seat at the Oscars? Do it through Whispers. Do you need to book a private performance of your favorite philharmonic orchestra? Whispers can help. Here are a few more specific perks to joining:
Back-stage access to the Academy Awards.
Exclusive access to Art Basel.
Meet Olympic Athletes.
Learn about little-known restaurants, clubs and hotels.
Let Whispers help you arrange for accommodations and keep track of your itinerary at a variety of exclusive events.
To join Whispers, you'll need to own a new Rolls-Royce and simply download the Whispers app onto your phone. It's currently available to drivers throughout the U.S., Europe, and the Middle East. If you're uncertain about whether you're eligible for access, don't hesitate to reach out to Rolls-Royce Motor Cars Pasadena for clarification.
Have Questions? Don't Hesitate to Reach Out
Whispers is a highly fluid app. Defining its uses isn't easy because, as a social media platform for Rolls-Royce owners, it's a culture that you and your contemporaries create together. That said, if you have further questions about the perks of the Whispers app, please reach out. Rolls-Royce Motor Cars Pasadena is proud to be your consultant for all things Rolls-Royce, from new models to accessories. While you're here, please read about this storied brand's many other exclusive features, from Spirit of Ecstasy, to Starlight, and more.