Rolls-Royce Cullinan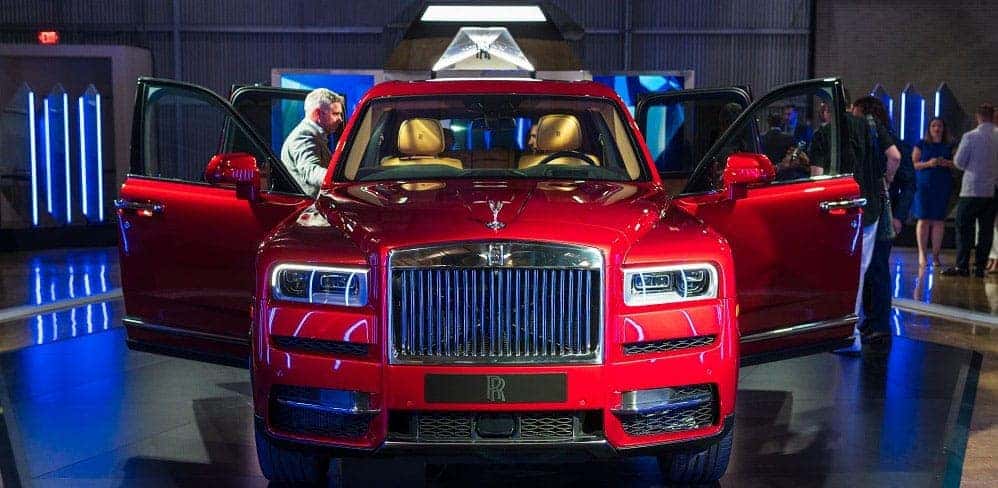 Take the World in Your Stride
Cullinan's advanced chassis technology and aluminum spaceframe handle dramatic landscapes with intelligence and ease. Discover new horizons and venture beyond your comfort zone – in uncompromised comfort. Within Cullinan's palatial Suite, you are cosseted from the elements in pure luxury. Confident lines amplify Cullinan's formidable presence. An iconic silhouette reflects its robust beauty. Cullinan is truly beyond compare.
---
Unparalleled Performance
Off the beaten track or on the open road, the first all-wheel-drive vehicle by Rolls-Royce is supremely capable. Confront every challenge with vigor, stride, and agility.
Off-Road Button
A press of a button unleashes Cullinan's off-road capability. Once engaged, the off-road setting can be finessed for optimum performance on any terrain, gradient or surface quality.
Experience the luxury of the Rolls-Royce Cullinan
Voyage into luxury with innovative features that enhance every journey. Signature Rolls-Royce creates a new dimension to combine luxury adventure with absolute comfort. Incomparable Rolls-Royce luxury with immersive seating, advanced technology, and indisputable ride quality. In every way, Cullinan changes the game.
---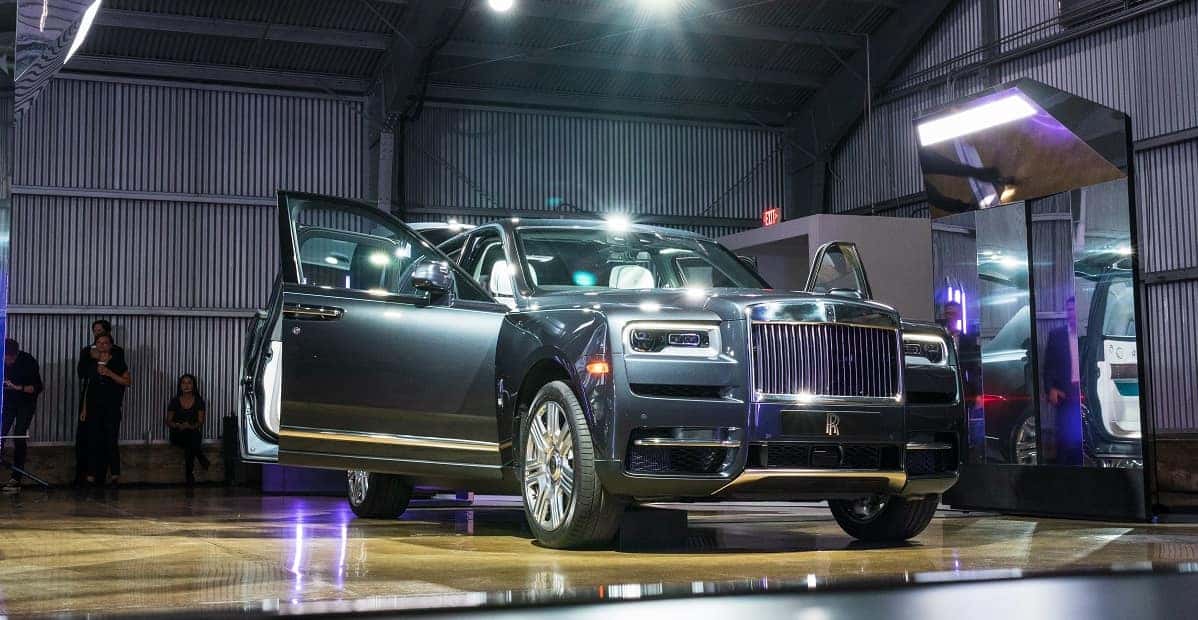 All-New Rolls-Royce Cullinan near Los Angeles
Explore the Capabilities of this Premium All-Terrain SUV
There are many vehicles that call themselves luxury SUVs, but there's only one that defines those words: the Rolls-Royce Cullinan. Having survived a rigorous, worldwide testing process that took it from the remote Scottish Highlands to the desert dunes of the United Arab Emirates and then a final challenge through the American Wild West, the Cullinan has proven itself ready to conquer any manner of terrain.
In addition to delivering absolute freedom, the Cullinan surrounds you with the appointments and pedigree that you expect of a Rolls-Royce. The first-ever SUV to come from the fertile minds of Rolls-Royce designers and engineers, the Cullinan is named after the largest diamond ever discovered — which happens to be one of the crown jewels of the United Kingdom. Fitting, then, that the largest Rolls-Royce ever built offers Pasadena-area drivers a stately exterior that's matched only by its impeccable interior.
Whether you drive the 5 into the city from Burbank or the 210 from Arcadia to Pasadena, performance is a must-have feature in Los Angeles traffic. After all, when you get a chance to break free from the crowd, you want a vehicle that responds to your commands. The Cullinan boasts a twin-turbocharged 6.75-liter V12 engine that pairs with an eight-speed automatic transmission to manufacture a healthy 570 horsepower and 627 pound-feet of torque.
The Rolls-Royce Cullinan features an all-aluminum frame that underpins the body, providing extraordinary ride comfort and an ideal driving experience in all conditions. The self-leveling air suspension constantly makes adjustments in response to cues from the steering, acceleration, and cameras. Meanwhile, the double-wishbone front axle and five-link rear axle offer the ultimate in agility and stability. Press the Off-Road button, and the complete capability of the Cullinan becomes apparent, as all-wheel-drive engages and provides precise performance in dry, wet, snowy or icy conditions.
Available in two configurations, the Cullinan offers you versatile seating that meets your needs. Lounge seats allow for five passengers, while individual seats accommodate four. The lounge seats fold down electronically to create a flat loading area and feature a split-seat for multiple configurations.
The individual seating arrangement is the ultimate indulgence, as the individually adjustable seats flank a center console drinks cabinet that contains two Rolls-Royce whiskey glasses, a decanter, two Champagne flutes, and a refrigerator. This configuration also features a fixed glass partition that separates it from the luggage compartment, as well as the removable Viewing Suite module that houses two leather seats and a cocktail table for the ultimate tailgating pleasure.
Naturally, the Cullinan is replete with the latest technologies, including the kind of go-anywhere connectivity that makes traveling a joy. From wireless device charging to USB, HDMI, AV, Blue-Ray, and headphone ports, there are ample opportunities to connect, charge, and entertain. Electric reclining seats feature USB-C ports for easy connections, while back-seat passengers have the good fortune to enjoy individual touchscreen theatres and picnic tables.
Of course, the Cullinan SUV is a Rolls-Royce through-and-through. That's why it bears the signature Rolls-Royce design touches, such as coach doors, the Spirit of Ecstasy hood ornament, the iconic Rolls-Royce grille, and an integrated umbrella.
We invite you to contact us to learn more about the extraordinary Rolls-Royce Cullinan. Our Pasadena showroom is a convenient drive east from Glendale, and our entire team is always pleased to assist you by answering any questions, detailing amenities and features, and arranging for your convenient preview.