2021 Rolls-Royce Ghost: Coming Soon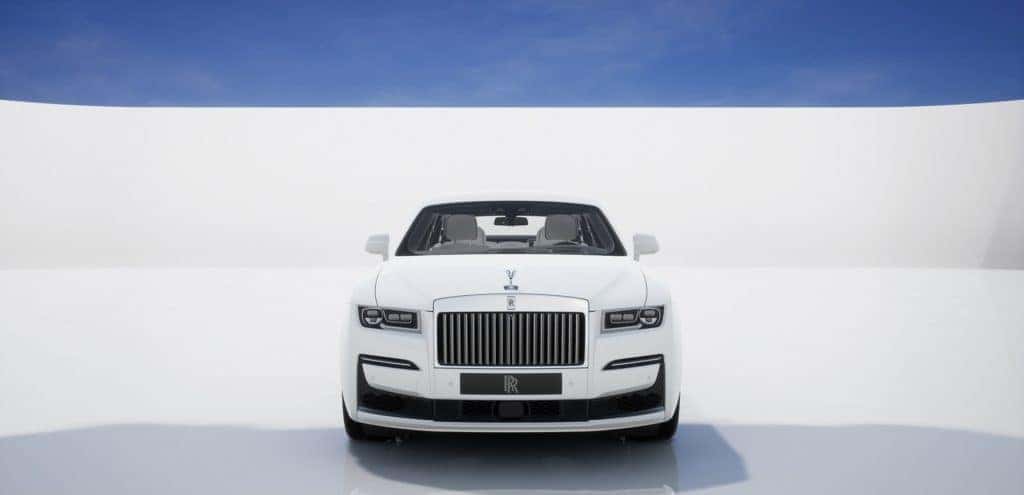 The 2021 Rolls-Royce Ghost hasn't yet made its way to our Pasadena dealership, but it's already captured the attention of drivers from Los Angeles to San Marino. Preview the platform, engine, and design updates with our team, so you can prepare for this one-of-a-kind motor car's long-awaited and imminent arrival.
Platform and Engine Updates in the 2021 Ghost
The redesigned Rolls-Royce Ghost will be structured upon a unique and advanced platform, comparable in some ways to the platform currently used for the Phantom. The following essential updates and inclusions deliver an even more refined experience, whether you're in the driver's seat or seated comfortably in the rear:
The new, lighter platform ensures an even more controlled experience.
Standard and Extended Wheelbase configurations let you choose the ride that works for you.
A new 6.75-liter turbocharged V12 engine, paired with 48V electrical architecture, delivers astounding power.
The Planar System: World-First Suspension Technology
Of course, no description of the 2021 Ghost platform would be complete without devoting special attention to the three-part Planar system that underpins it. This revolutionary technology ensures a smoother, more satisfying drive with features including a world-first Upper Wishbone Damper, a Satellite Aided Transmission, and a Flagbearer system that reads the road ahead with front-mounted cameras.
Post-Opulence: A Design Philosophy for Rolls-Royce Drivers
Goodwood listened eagerly to owners and drivers of the original Ghost, which debuted in 2009. For the past six years, they've labored to develop every aspect of this motor car's interior and exterior design, with one singular vision in mind. The latest design is based on the concept of Post-Opulence, an ideal that sees the luxury inherent in reduction, simplicity, and minimalism. Expect the unexpected if and when you search for a Rolls-Royce Ghost in 2021.
The 2021 Rolls-Royce Ghost is Now Available for Pre-Order
Here at Rolls-Royce Motor Cars Pasadena, we strive to ensure that every aspect of your experience is as enjoyable as the car you're about to own! We hold ourselves to a higher standard of quality, so don't wait to reach out, commission a model of your own, or explore convenient online buying options from the comfort of your home in Glendale or Arcadia! We've made it easy to bring home a redesigned Rolls-Royce Ghost in 2021.