Rolls-Royce Ghost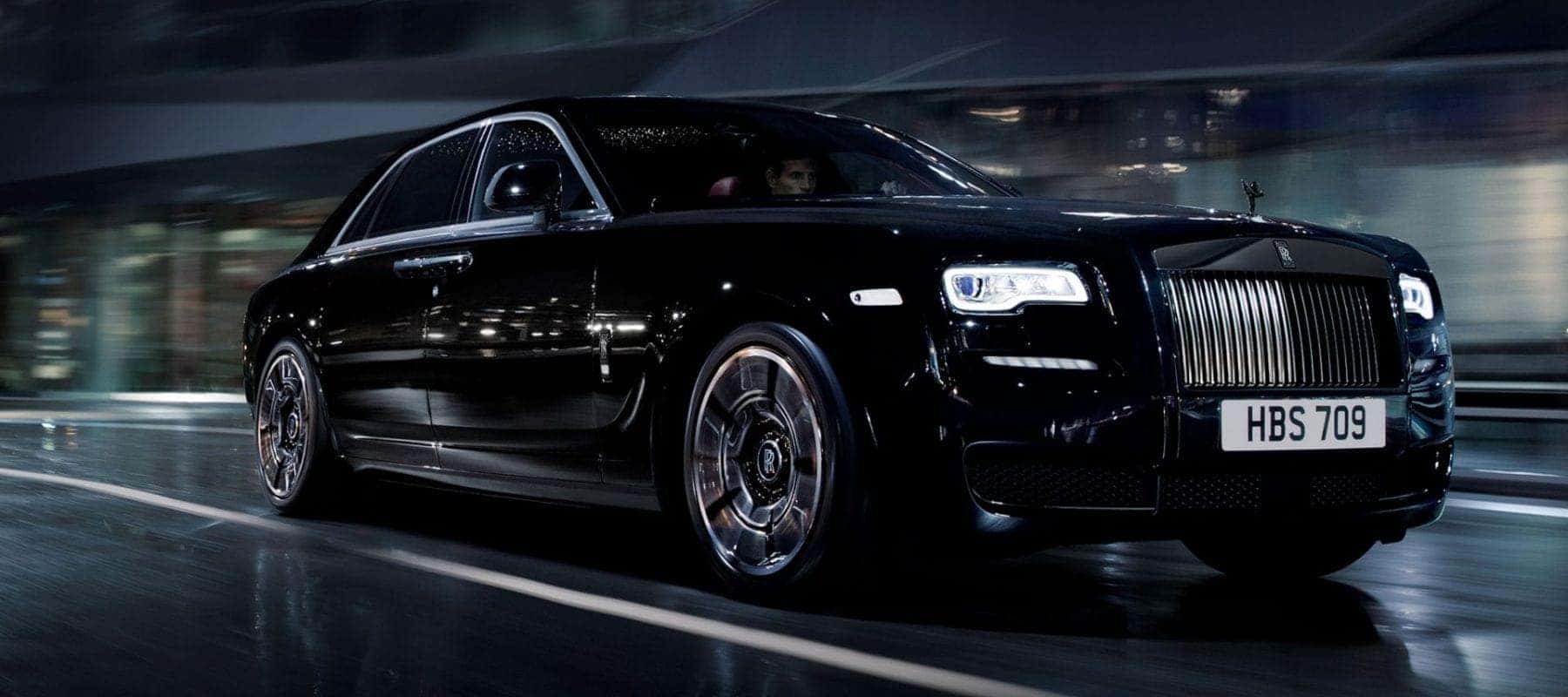 New Rolls-Royce Ghost For Sale near Los Angeles, CA
For luxury that is the pinnacle of automotive mastery, the Rolls-Royce lineup here in our showroom serving Pasadena, Glendale, Burbank, Arcadia, and the greater Los Angeles area provides it with many different vehicles, and that includes the Rolls-Royce Ghost. This visual stunner grabs the attention of everyone, as it is a true performance vehicle that gives you the highest levels of satisfaction and premium feel that you'll be able to find.
Like all other Rolls-Royce vehicles, the Rolls-Royce Ghost is hand-crafted and made from the finest materials, giving you the choice of wood and leather finishes in a near-endless variety of color schemes and options, too. Inside you're also going to find state-of-the-art technology, which is highlighted by a central display where you can receive vehicle information and customize your entertainment, along with a central stack that is simple to use to give you maximum luxury and comfort as you drive.
The Rolls-Royce Ghost comes in three different model options, which includes its base model, as well as an Extended Wheelbase edition, which provides more room as it is a longer vehicle, and the Black Badge edition, which provides you with stunning black color arrangements throughout the interior and exterior.
As much as it provides the highest levels of luxury, the Rolls-Royce Ghost also offers thrilling performance in the form of a 6.6-liter twin-turbo V-12 engine with 563 horsepower, and a zero-to-60 miles per hour sprint time of 4.7 seconds.
You can learn more about the Rolls-Royce Ghost here in our showroom, as our team would be more than happy to provide you with additional details. We can arrange an appointment for you to view our vehicles here at Rolls-Royce Motor Cars Pasadena.
Currently, the Rolls-Royce Ghost is in its second series, which continues well into the 2019 model year. The Ghost is a model of elegance from front to back, with all the latest in driver-assistive and navigation technology that you need to simplify any journey, to the enhanced backseat that feels more like a lounge than a car thanks to the available connectivity suite. As you drive, you will have access to a one-touch call button, should you ever need hands-free access to your phone or navigation system. The navigation always provides the best routes and works to avoid unnecessary delays and obstructions. All connected technology can be controlled using this one-touch button, which responds intuitively to your voice commands.
The sound system of the all-new Rolls-Royce Ghost is the Bespoke Audio hi-fi system, which gives you surround sound through eighteen individual speakers, which you can control at your leisure using theatre and studio sound settings. The Bespoke Audio system also features 20.5 gigabytes of storage and a sensitive microphone in order to adjust the volume settings automatically, depending on exterior ambient noise.

View Ghost Inventory