A Closer Look at the 2020 Rolls-Royce Phantom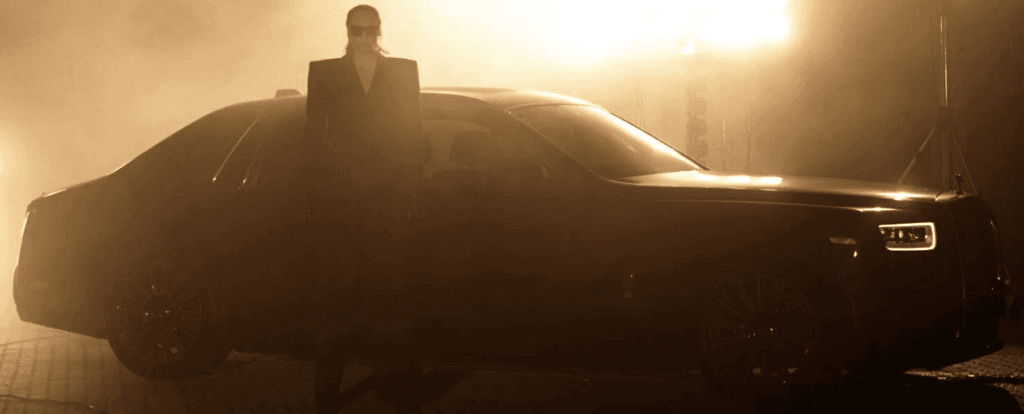 ---
---
You already know that the 2020 Rolls-Royce Phantom is a super-luxury motor car, and no Los Angeles-area driver should be surprised to learn that it's the largest model in the manufacturer's showroom lineup. Long acknowledged as one of the most dominant–if not the most dominant–production cars in the world, the Phantom demands to be configured according to the most exacting personal standards and specifications.  We've provided a brief overview of its features and characteristics, so you'll know exactly what to expect when you sit down with Goodwood's team of designers and engineers.
Step Inside the Rolls-Royce Phantom Interior
The 2020 Rolls-Royce Phantom interior is fit for modern-day royalty; that much is far beyond doubt. The latest generation features all of the amenities you'd expect from this impossibly-luxurious Rolls-Royce, including:
A disguised infotainment screen which runs the entire length of the dashboard
Rear-seated touchscreen controls, a console-mounted rotary selector, and remote compatibility
Handcrafted wooden veneers and superior A-grade leather seating
An advanced Privacy Suite with frequency-specific noise control and cancellation
Lush and welcoming deep-carpeted floor mats, and seats with massage technology
Refrigerated console storage for rear-seated passengers
A spacious, comfortable rear seating area, with an available Extended Wheelbase that adds 8.6 inches of total length
The Phantom motor car's world-first dashboard monitor is hidden by a luxuriously-rendered artwork of your choice, until you take control. The screen comes to life and places your desire at the center of the world. Wondering what sets the Phantom apart from other models in our lineup? Compare it to the Rolls-Royce Ghost, today.
Introducing the Rolls-Royce Phantom Engine
Although virtually every aspect of this vehicle can be customized in more ways than most can imagine, there's one area where you'll feel no need to make any changes. The Rolls-Royce Phantom engine is a commanding 6.7-liter twin-turbocharged V12 powerplant with 563 horsepower. Every Phantom comes complete with air suspension, fostering a dreamlike ride quality and transforming this heavy, potent vehicle into your own private railcar. That's not all. The latest Phantom generation also features a front-mounted camera that detects road conditions automatically. By identifying changes in advance and adjusting your air suspension in a matter of milliseconds, the Phantom performs in ways that no other model can match.
Configure Your 2020 Rolls-Royce Phantom with Rolls-Royce Motor Cars Pasadena
Although the baseline Rolls-Royce Phantom price has been designated at $452,750 MSRP, the new Phantom demands to be customized. If you can dream it, there's a good chance that Rolls-Royce can bring your imagination to life. Don't limit yourself. Start a conversation with our team today, learn about the Rolls-Royce Phantom interior, and uncover the limits of the possible.
More About Rolls-Royce Model Features