Rolls-Royce Phantom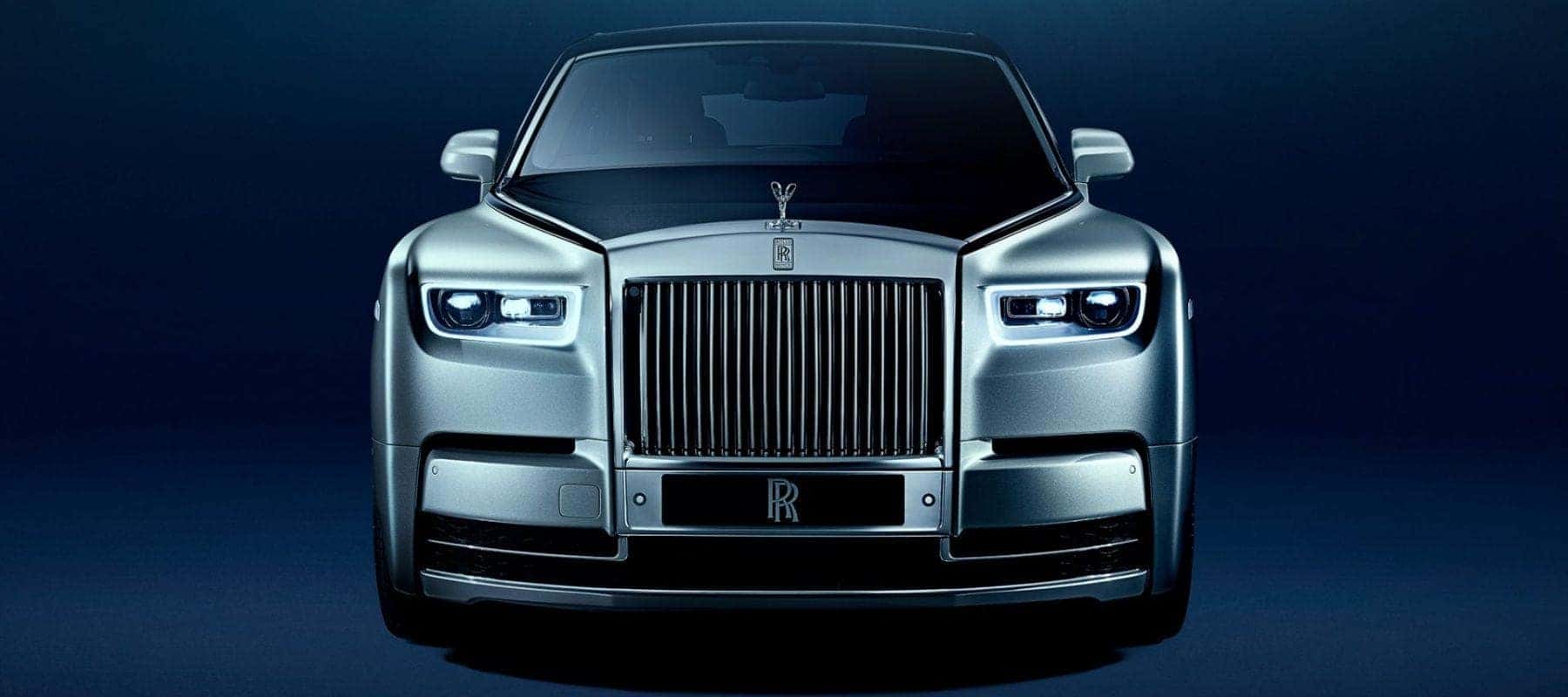 Find Your Perfect Rolls-Royce Phantom Near Los Angeles
You're already aware of what it means to drive a Rolls-Royce. Rolls-Royce motor cars are some of the finest vehicles on the road today. In fact, the Rolls-Royce brand is synonymous with the ultimate luxury pedigree. While there are many impressive Rolls-Royce models, perhaps the crème-de-la-crème of the entire Rolls-Royce lineup is the Rolls-Royce Phantom.

View Phantom Inventory
Timelessly Elegant, Lavishly Modern – The Rolls-Royce Phantom
What does luxury mean to you? Whatever you're imagining, the Rolls-Royce Phantom can probably provide it. Ranging from installing commissioned artwork in the dashboard to an almost completely silent ride, the Phantom can be customized to meet your unique needs. Luxury hardly describes what drivers can expect from the Phantom. Luxury is too common a word for such a vehicle as the Phantom. Each model is handcrafted for supreme comfort. Even the doors open differently. With rear-hinged coach doors, entering the Phantom is a unique experience.
A Roving Sanctuary – Quiet, Comfortable, and Opulently Distinct
Featuring front-wheel drive, a twin-turbocharged V-12 direct fuel injection engine, and an eight-speed automatic transmission, the Phantom cruises like a cloud across the sky; effortlessly. The V-12 engine provides 563 horsepower and 664 foot-pounds of torque. The Phantom might be extremely opulent, but that doesn't mean it sacrifices raw functionality. According to performance tests, the Phantom is able to go from zero to sixty miles per hour in 4.5-4.6 seconds. The Phantom looks like a piece of art and sports the power of a lithe sports car.
Elevating you to Another Level of Luxury
The Phantom is more than just a mode of transportation. It is more than the sum of its parts. And it is, dare we say, perhaps even more than what you expected it to be. This Rolls-Royce epitomizes the phrase "no expense spared". For the Phantom, this phrase is dictem finalem. In other words, the Phantom lives by the law of luxury. Whatever provides luxury, ease, and the ultimate in motoring indulgence, this vehicle provides. Need we go into details about facts and figures? The Rolls-Royce Phantom is a car that satiates all the senses unlike any other vehicle on the road.
Ready-Made or Custom-Made: The Choice is Yours
Among our inventory of Rolls-Royce motor cars are some of the finest automotive specimens you'll find around Pasadena and Burbank. If you're looking for a Phantom, in particular, we suggest you carefully peruse our current selection. Chances are, you'll see something that catches your eye. However, should our current selection prove unsatisfactory, you are more than welcome to contact us, and we'll be happy to design a bespoke Rolls-Royce that suits your desires.
Contact Us
If you're ready to schedule an appointment to test-drive a vehicle that you like in the Glendale or Arcadia areas, or if you have questions, feel free to contact us today. We're more than happy to assist you. You may contact us online or call us by phone at (844) 242-3347. However you choose to get in touch with us, we are excited to help you find the perfect Rolls-Royce!