Moonroof vs. Sunroof: How Do They Compare?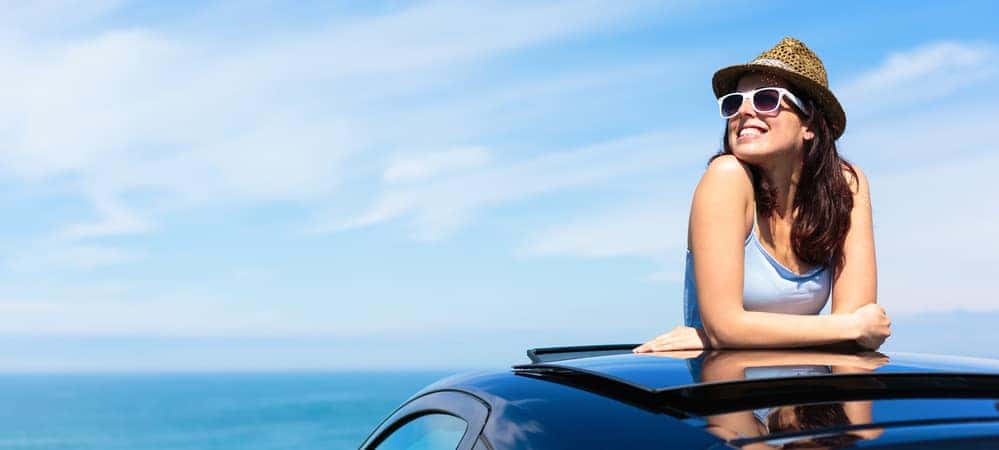 ---
---
Many Los Angeles drivers use both "sunroof" and "moonroof" to describe the same feature. They're actually different. Rolls-Royce vehicles represent the best of British luxury and offer upscale options like sunroofs and panoramic roofs. Compare moonroof vs. sunroof systems below and learn more about their differences and find out which better suits your preferences for your new model.
What's the Difference Between a Sunroof and a Moonroof?
There are a few differences between sunroofs and moonroofs. The purpose of both, however, is the same — to create a feeling of openness inside the cabin of a vehicle and to let a breath of fresh air whenever the mood strikes. Compare the two below:
Sunroof — A sunroof is a glass panel that fits into the roof of a car. You can pop or slide a sunroof open.
Moonroof — A moonroof is a tinted glass panel that fits in between the headliner and roof. It can also be opened from inside the cabin.
There's more than one type of sunroof or moonroof. Electric, electronic, pop-up, spoiler, inbuilt, top-mount, solar, and removable sunroofs and moonroofs are all available on the automotive market. Keep in mind, however, that they may not necessarily be available for a Rolls-Royce. (For a true open-air experience, no other option compares to the Rolls-Royce Dawn interior.)
What is a Panoramic Roof & How Does it Work?
One of the most popular types of sunroofs/moonroofs is the panoramic roof. These can be found on luxury and non-luxury vehicles alike, and are typically available as optional add-ons. What differentiates the panoramic roof from the standard sunroof or moonroof is the multiple panels, which give passengers in the front and rear skyward views and the chance to enjoy fresh air around Los Angeles. These panels can be operational or fixed, depending on the system.
Test Drive a New Rolls-Royce at Rolls-Royce Motor Cars Pasadena!
Rolls-Royce models are highly customizable, so if you have questions about which vehicles offer a sunroof/moonroof or panoramic roof, contact us at Rolls-Royce Motor Cars Pasadena. We can assist you with finding the perfect model for your lifestyle with exterior and interior color options that suit your tastes. Schedule your test drive near Glendale and Burbank and explore models like the Rolls-Royce Phantom, Dawn, and Cullinan today! While you're at it, check out the 2020 Rolls-Royce Wraith interior, too.