How Often Should You Change the Transmission Fluid in a Rolls-Royce?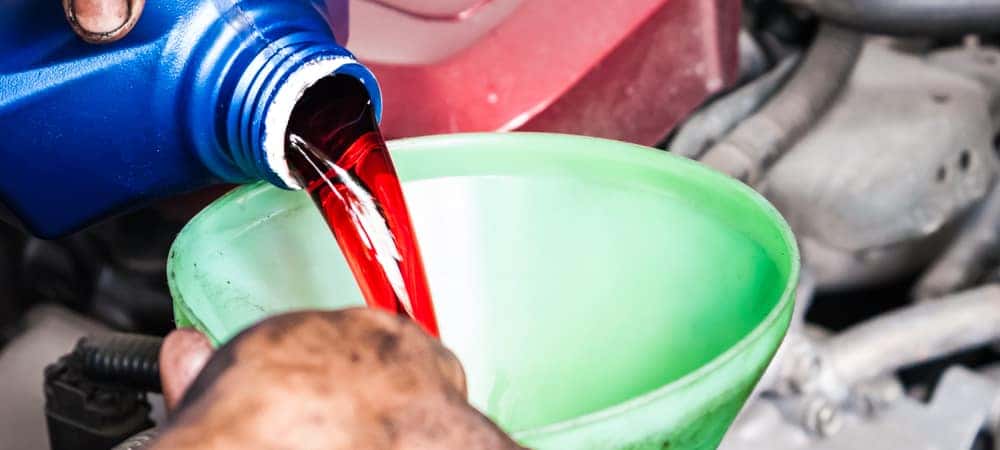 ---
---
With proper care, your Rolls-Royce could last for decades on the roads near Los Angeles and Glendale. Whether you drive your model often or you let it sit for long periods of time, it's important to know when you're in need of new fluids, checkups, or repairs! So, how often should you change your transmission fluid? In general, your model's condition-based service system will alert you whenever work is needed. Interested in tracking services on your own? Here's everything you need to know.
How Often Should You Change Transmission Fluid?
In models with automatic transmissions, transmission fluid tends to last a long time. In order to ensure optimal performance for the years to come, you'll want to ensure that your Rolls-Royce transmission fluid gets changed once every 30,000 miles or so. In some cases, following this schedule may mean that you flush your transmission fluid more often than is strictly necessary. Still, where high-precision vehicles are concerned, it's better to err on the side of caution.What if you go long periods without driving your Rolls-Royce? Although transmission fluid does not degrade as quickly as motor oil, you shouldn't wait to hit that 30,000-mile marker if you're only taking your Rolls-Royce out once or twice a year. Schedule regular service once or twice a year, so we can check the most important components in your vehicle and make sure your transmission is good to go.
The Five Signs Your Rolls-Royce is Due for a Change
If you haven't received a notification that you need to schedule service, but you're experiencing unexpected performance difficulties with your vehicle, there is a chance that old or contaminated transmission fluid is to blame. While these issues aren't common, it's still a good idea to know the five signs that your Rolls-Royce is due for a transmission fluid change:
If you have problems shifting gears – Your Rolls-Royce should drive like a dream. If you have trouble shifting gears, your transmission fluid may be to blame.
If you notice gear slippage – The same is true if you've had trouble maintaining hydraulic power on your drives near Burbank.
If your RPMs surge without cause – A buildup of contaminants could cause noticeable unintended shifts in your vehicle's forward or reverse movement.
If your vehicle stalls, or is slow to start moving – If there's any delay between the moment when you shift gears and the moment when you start to move, you may need a transmission flush.
If you hear grinding when you shift gears – A grinding noise isn't just a sign that you're below your recommended fluid level. It can also indicate that you're due for a change.
Have you noticed water leaking from your car? If it's red, pink, or orange, it may be transmission fluid after all.
Make Rolls-Royce Motor Cars Pasadena Your Source for Rolls-Royce Service
Now that you've seen how often to change the transmission fluid in a Rolls-Royce, you're ready to take the next steps. Browse our service specials to save on your next appointment.
Learn More with Rolls-Royce Motor Cars Pasadena
The 2022 Rolls-Royce Cullinan is available in dozens of different colors, and why shouldn't it be? After all, an SUV this luxurious should accept no imitators. If you're getting ready to purchase, lease, or commission a Rolls-Royce of your own, getting familiar with the full range of Rolls-Royce Cullinan color options can help to ensure…

The Rolls-Royce Ghost is one of the most iconic vehicles ever manufactured—and the 2022 Rolls-Royce Ghost interior still manages to exceed expectations in all the areas that matter most. Whether you're looking for a sublime and spacious cabin, leading technologies across both rows of seating, or fine details that will continue to delight and surprise…

You know that the Rolls-Royce Ghost is one of the sharpest, most commanding motor cars that money can buy. Now get ready for the 2022 Rolls-Royce Black Badge Ghost, complete with more power, more dynamic handling, and unique features that you won't find on any other configuration. Eager to take a closer look at the…