How Often Should I Change the Oil in a Rolls Royce?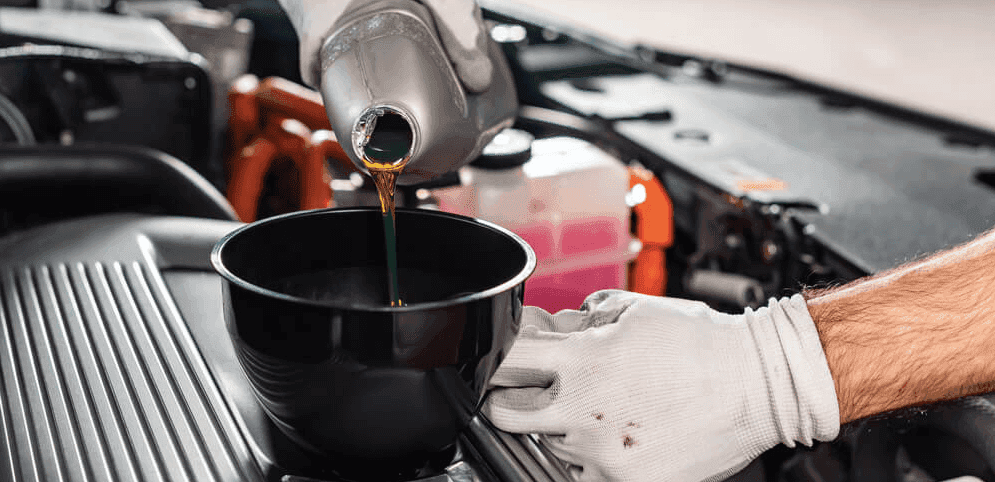 ---
---
We recommend an oil change frequency of roughly 3,000 to 7,000 miles for your Rolls Royce, but you don't have to keep track on your own. Every new Rolls Royce has been designed with a Condition Based Service System which automatically tracks your oil life. We'll receive information on your vehicle via the Rolls Royce CarData, and contact you directly when it's time to schedule service.
Why Should You Monitor Your Rolls Royce Oil Change Frequency?
There's a world of difference between the high-end luxury vehicles made by Rolls Royce, and the cars you'll see more commonly on the roads near Los Angeles and Glendale. However, in one respect, there's not much difference at all: Your Rolls Royce requires regular oil changes and maintenance checks in order to continue to perform at its best. Without regular synthetic oil changes, deposits will build up in your motor oil, and it won't be able to redistribute engine heat as effectively. Driving a Rolls Royce with old oil or low oil levels could lead to significant, permanent damage when overheating occurs.
Rolls Royce Oil Change: Frequently Asked Questions
I don't put many miles on my Rolls Royce. How often should I change my oil?
Perhaps you only take your Rolls Royce out on special occasions. Even if you go long periods without driving, you should know that oil will break down over time, even if it isn't collecting grime or being used. You should get your oil changed at least once or twice a year in order to prevent potential issues.
Can I change the oil in a Rolls Royce at home?
We understand why some drivers would want to change their own oil. There's something special about getting up close and personal with a Rolls Royce, after all. However, drivers who start to feel the DIY spirit should be informed: Changing the oil on a Rolls Royce requires you to remove the vehicle's underbody panel, which means you'll need a vehicle lift of your own.
Can I monitor the oil life of my Rolls Royce at home?
When you drive with the team at Rolls-Royce Motor Cars Pasadena, you can count on our service department to take care of everything. That means you never have to check your Rolls Royce oil life, if you don't want to. However, if you're trying to plan ahead or make a budget decision, you can contact our technicians and request telematics data on your vehicle.
For Rolls Royce Oil Changes, Come to Rolls-Royce Motor Cars Pasadena
When it's time for your next Rolls Royce oil change, you'll want the team at Rolls-Royce Motor Cars Pasadena in your corner. We even offer a wide variety of rotating service specials to help you save on regular maintenance. In the meantime, find out how often to rotate your tires or learn more about the latest Rolls Royce engines.
While you're at it, find out how often to change transmission fluid, about the Rolls-Royce oil change cost, or what it means when water is leaking from your car.
Learn More with Rolls-Royce Motor Cars Pasadena
Perhaps you've heard of thenew Rolls-Royce Vision 103EX and its futuristic design. What's it like? Is it true that it doesn't have a steering wheel? Can you expect to see it along your Pasadena commute sometime in the near future? What is the Rolls-Royce 103EX price tag? You have questions, and we have the answers….

The 2022 Rolls-Royce Cullinan is available in dozens of different colors, and why shouldn't it be? After all, an SUV this luxurious should accept no imitators. If you're getting ready to purchase, lease, or commission a Rolls-Royce of your own, getting familiar with the full range of Rolls-Royce Cullinan color options can help to ensure…

The Rolls-Royce Ghost is one of the most iconic vehicles ever manufactured—and the 2022 Rolls-Royce Ghost interior still manages to exceed expectations in all the areas that matter most. Whether you're looking for a sublime and spacious cabin, leading technologies across both rows of seating, or fine details that will continue to delight and surprise…