Rolls-Royce Dawn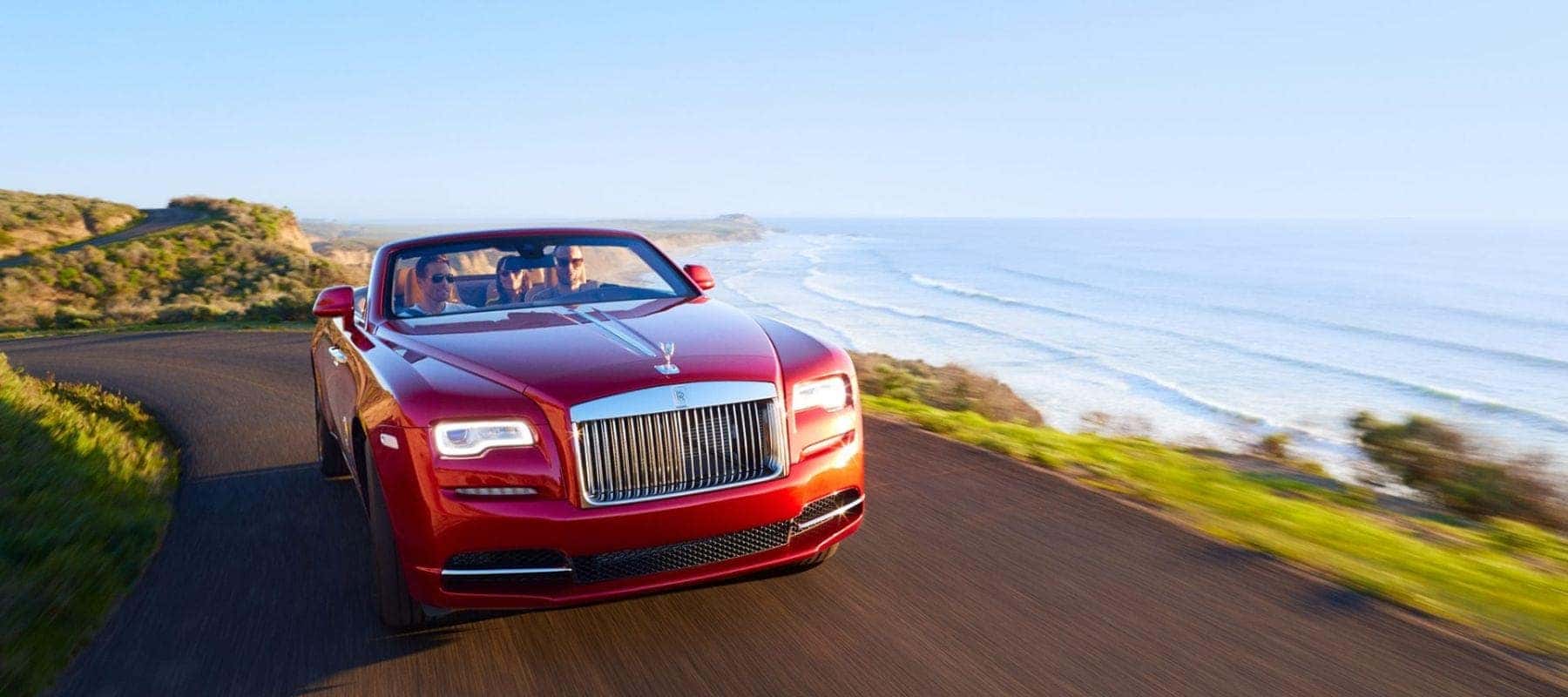 Introducing Dawn. A Rolls-Royce Like No Other.
---
New Rolls-Royce Dawn For Sale near Los Angeles, CA
Drivers who are seeking a top-down driving experience that provides the highest levels of luxury and premium amenities understand that the Rolls-Royce Dawn is the vehicle of choice. Here at Rolls-Royce Motor Cars Pasadena, drivers can view the handmade four-seat luxury convertible and learn how it offers the pinnacle of thrills in the open air.
Iconic in its looks, and spacious inside with the entire cabin adorned with only the highest grades of leather, with hand-stitched elements throughout, the Rolls-Royce Dawn gives you the opportunity to take in the sun, open air, and coastal breeze. When you need a quiet sanctuary, however, you can put the soft-top – which is able to unfurl in 20 seconds – back up and its six layers will be able to provide you with a serene and quiet cabin as you drive.
The Rolls-Royce Dawn is available in three different models; the Drophead Coupe, Inspired by Fashion, and Black Badge, all of which offer excitement and uniqueness and something that will cater to your individual spirit. You're also going to have choice with the Rolls-Royce Dawn as it offers 44,000 exterior and interior colors and designs to choose from, for a truly customizable driving experience.
In addition, there's power and command from the Rolls-Royce Dawn with a 563-horsepower 6.6-liter V-12 engine that can burst from zero-to-60 miles per hour in 4.3 seconds while still offering a smooth drive that always leaves you with comfort and performance when you want it.

---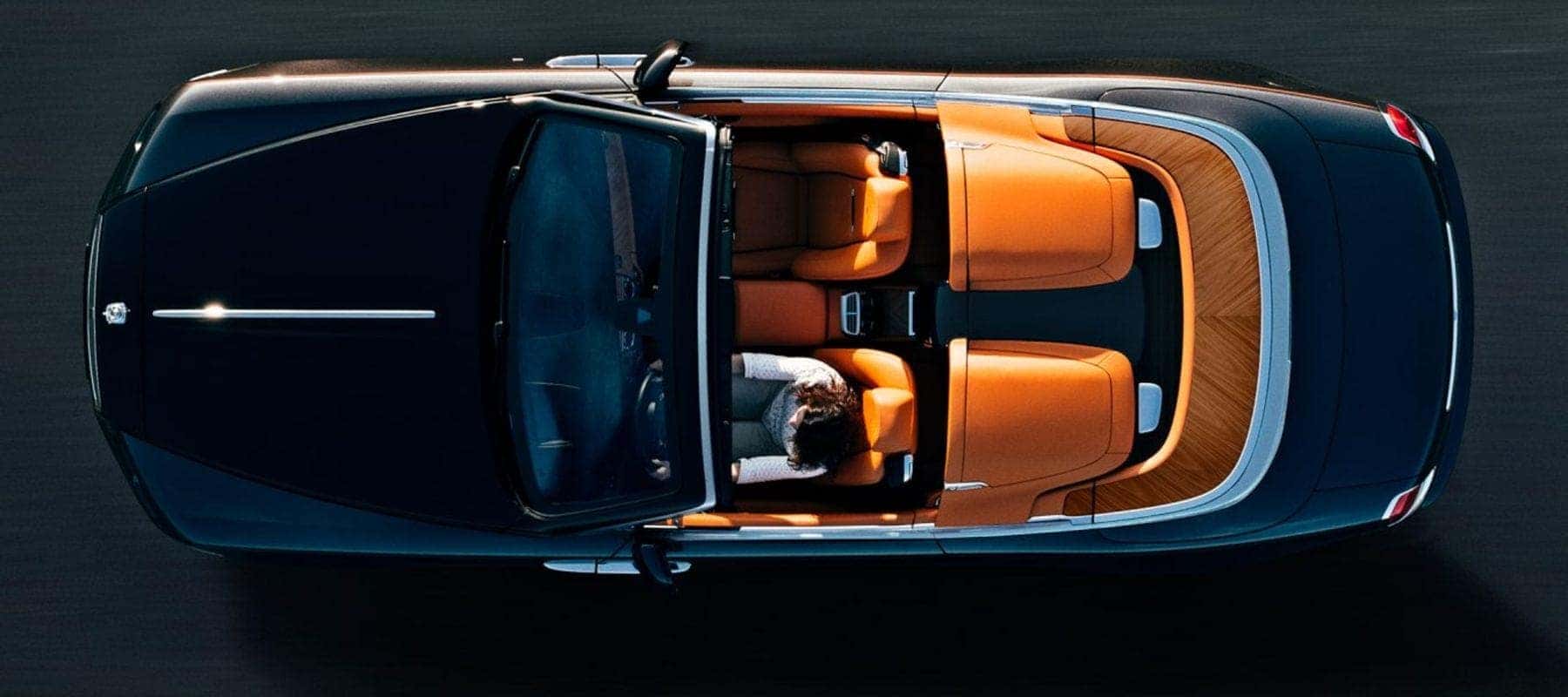 What's New For 2019?
If there's a word you could use to associate the 2019 Rolls-Royce Dawn with, it would easily be "exclusivity."
New for this year is the Black Badge Adamas Collection; an exclusive run of Dawn vehicles that exude a dark contemporary aesthetic masterfully weaved from 294 layers of carbon fiber. Black Badge Adamas Dawn models standout for their fearless black grille and matching Spirit of Ecstasy hood ornament, which is also constructed from carbon fiber.
Another stand out feature from the new Black Badge Adamas Collection is the fact that these exclusive Dawn models are the first-ever two-tone Black Badge cars in existence. The classic Mandarin Orange that experienced Dawn owners are familiar with as an interior accent has now been filtered out to the body of the vehicle. A darkened version of the Mandarin Orange now evolves into an Aphrodite Red that sits over the classic black tone, creating a look unlike any you've ever seen before.
Just 30 Dawn vehicles will be produced with the "Black Badge Adamas" moniker and infinity logo, making them one of the most exclusive vehicles on the road in 2019. Once they're gone, they're gone forever.
The 2019 Rolls-Royce Dawn represents everything that a luxury vehicle should have. It oozes power, performance, convenience, and comfort all with that little touch of elusive singularity. If you do manage to come away with one of just 30 Black Badge Adamas models, you can drive confidently knowing that you're behind the wheel of one of the world's rarest vehicles.
To learn more about the Rolls-Royce Dawn, contact us in our showroom proudly serving Pasadena, Glendale, Burbank, Arcadia, and the greater Los Angeles area as our team can arrange an appointment with you to further discuss the open-air thrills of the Rolls-Royce Dawn and other iconic vehicles in our showroom.