2020 Rolls-Royce Black Badge Cullinan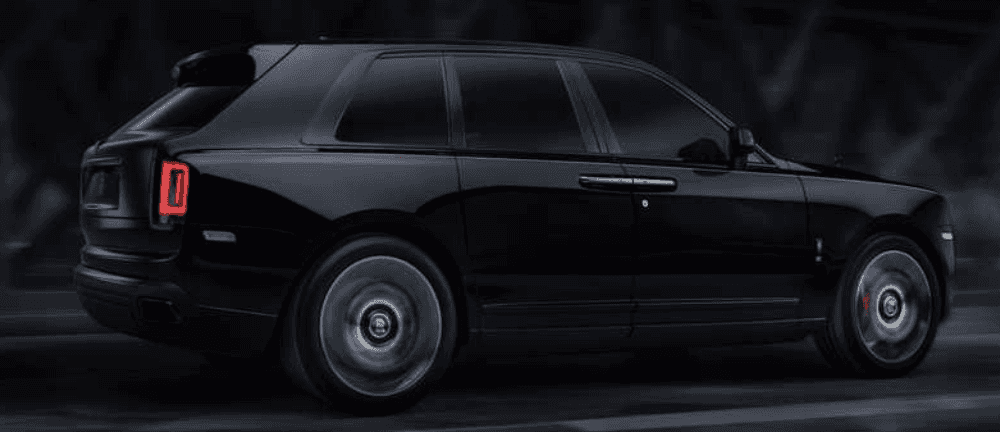 The Rolls-Royce Cullinan is one of the most luxurious SUVs on the roads today, and the Black Badge Cullinan takes this model's performance and style a huge leap further. Starting at $382,000, the 2020 Black Badge Cullinan introduces subtle but exclusive exterior accents and not-so-subtle power boosts to make every drive around Los Angeles more thrilling than the last.
2020 Black Badge Cullinan: Engine Power
Like the base model, the Black Badge Cullinan houses a 6.7L V12 engine, but increases power from 563 hp and 627 lb-ft of torque to 600 hp and 664 lb-ft of torque. The power bump means that in "Low" mode, the Black Badge Cullinan unleashes the vigor of the V12 engine with a smooth but distinctive rumble from the exhaust. The retuned throttle and more sensitive gas pedal create a pulse-pounding driving experience that's sure to leave a lasting impression.  The ZF eight-speed automatic transmission harnesses the V12 engine's power skillfully, shifts with ease, and holds revs for longer. "Intuitive Throttle," a brand-new option for the transmission, delivers a more aggressive shift pattern. Complete with a stronger engine, a remapped throttle, a lightning-fast transmission, and a modified suspension system, Black Badge Cullinan isn't concerned with living up to expectations — it resets them entirely.
2020 Black Badge Cullinan: Style & Design
The Black Badge Cullinan defies the status quo; it's a super-luxury SUV for the rule-breakers, rebels, and out-of-box thinkers. Although demure at first glance, the exterior is very unique compared to the standard Cullinan. It starts with the deep and rich exterior paint and lacquer, which are applied in several coats and hand-polished again and again until the surface glistens like a black diamond.  Next come the many black-as-night finishes. The classic Spirit of Ecstasy badge stands tall in high-gloss black chrome, matching the darkened chrome accents on the front grille surround, frame finishers, and exhaust. Completing the look are 22-inch wheels with a darkened silver/black two-tone finish. Attention-grabbing red brake calipers add a dash of color to the SUV's otherwise shadowy appearance. Of course, you'll have the opportunity to add any number of Rolls-Royce accessories. Naturally, you'll find plenty to love inside of the Rolls-Royce Cullinan interior as well.
Experience the Black Badge Cullinan in Pasadena
The Rolls-Royce Cullinan was designed in painstaking detail to deliver what other luxury SUVs can't — freedom. And when you get behind the wheel of the Black Badge Cullinan, you'll experience an SUV that's equal parts rebellion, capability, and panache. Contact us to schedule a test drive near Glendale and Burbank, or to learn more about our latest offers and incentives.
Still trying to decide if a Black Badge Cullinan is right for you? Compare Rolls-Royce vs. Bentley on value, and get ready for the ride of your life.